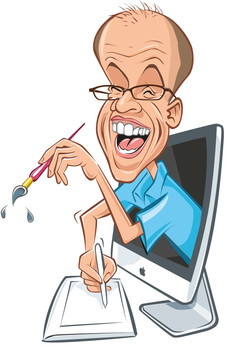 About Dave...
I am based in Southampton with over 30 years experience initially in technical illustration then as a commercial illustrator and graphic designer. I work with a wide range of companies and publishers, specialising in training, business development, children and adult education, health and safety, language and communication, mechanical and engineering, architectural and the medical profession.
I can offer a wide range of styles to suit the particular publication, from accurate technical line work, diagrams, schematics, maps and logos etc. to cartoons and stylised imagery, often used for editorials and book cover designs. Mostly all created digitally but in some cases traditionally drawn in ink and wash. (Yes, I still have my drawing board!)
Please get in touch if you have any questions or would like me to send further samples, perhaps more suited to your requirements.
t: 023 8070 2489
m: 07541 595036
e: info@davestephens.co.uk
www.davestephens.co.uk